About
I have been a professional full stack developer for almost 8 years, 6 years in Ruby on Rails, and 3 years in Elixir (as a hobbiest) all against data stores such as MongoDB, MySQL, PostgreSQL, Redis, and Elasticsearch. My front-end experience ranges from classical jQuery, Angular 1, React & Redux, to a touch iOS development in Swift and more recently React Native. See the Open Source section for my work in Elixir (and a little React Native).
RoR experience has been in building RESTful API services (also GraphQL within the last year) and has gone far beyond Rails. I have developed everything from full on typical Rails applications (managing 10s of millions of rows), to partial applications using Rails Engines, custom gems, Sinatra applications, Rack applications and everything in between. Throughout my entire career, I have always been a top producer among developers with significantly more experience.
I like to advance my knowledge on a regular basis as a personal hobby and is the reason for my interest in both Ruby and now Elixir. I am frequently described by my peers and superiors as always being very passionate about technology and my work. I take immense pride in the quality of my work and enjoy solving real world problems.
Photo with José Valim at ElixirConf EU 2017 in Barcelona, Spain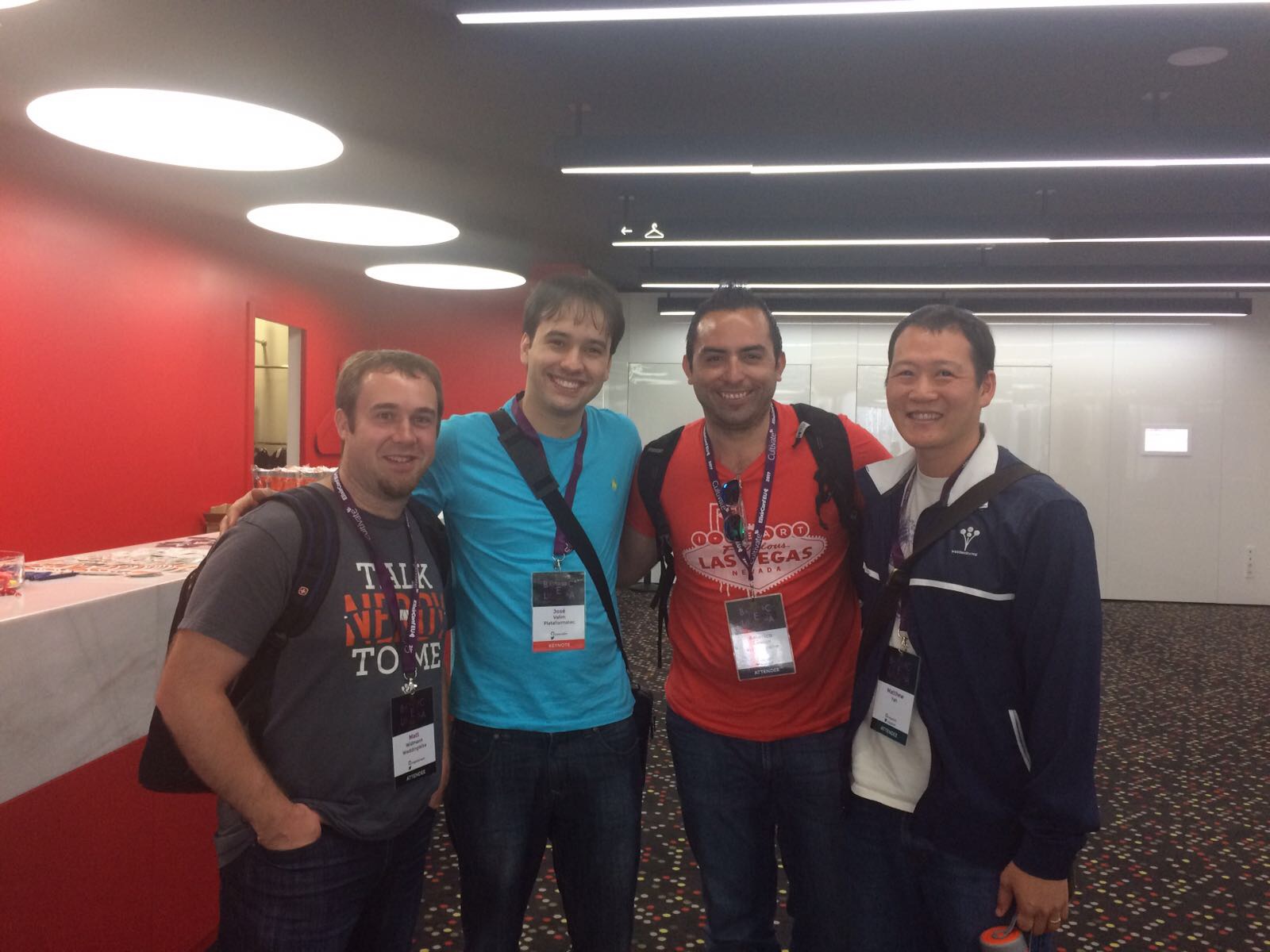 From the left: Matt Widmann, José Valim, Americo Savinon (co-worker), Matt Yeh (co-worker)